"Do wars solve anything, I wondered, or do they just lead to more wars?"

Quote from the book
What is one of your favorite childhood memories of summer vacation? For me, it was always about piping hot jalebi bought by my grandfather and Ruskin Bond's books. This summer on 19th May, the beloved children book author turns 85. On this occasion, he is coming up with his latest book "Coming Round the Mountain: In the years of Independence". The book is the third installment of his memoirs. Looking for the Rainbow had described story of 9 years old Bond and his father with a tragic ending. Till the Clouds Roll by, a longing Bond trying to adjust a completely new life with his mother and step-father.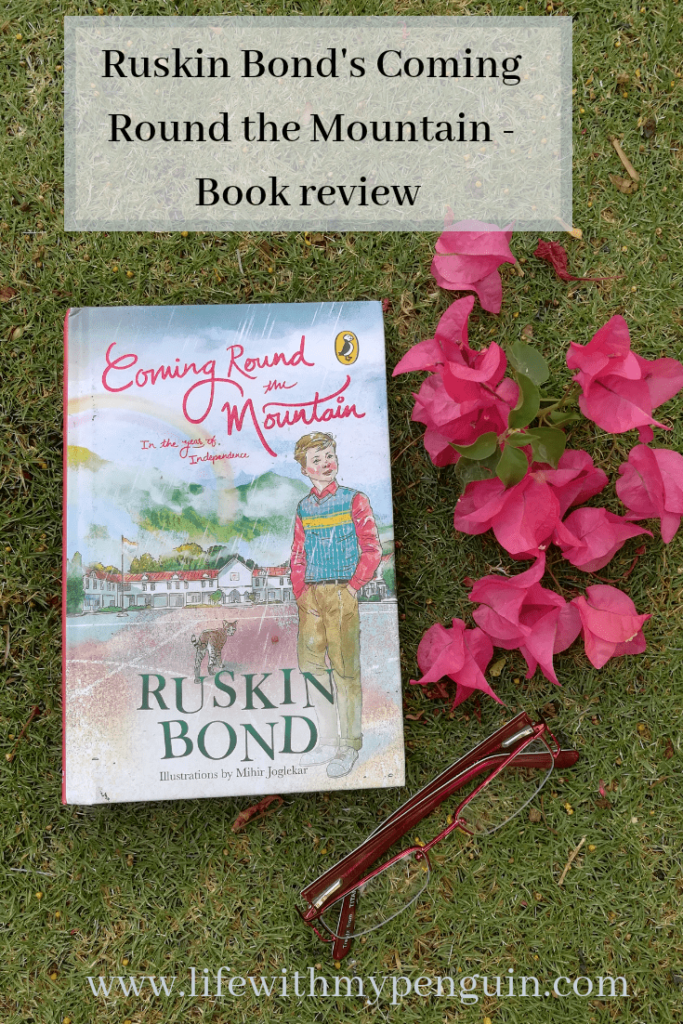 Summary:
Almost Thirteen years old Ruskin Bond studies at Bishop Cotton, Shimla. Along with his friends Azhar, Cyrus, and Brain. In the school students are going on with their regular life. While things around them start changing rapidly. Murmurs of partition enter the school. Soon friends once made, bade goodbyes. There is loss of friendship with newly gained independence of India.
Book review – Coming Round the Mountain by Ruskin Bond
Coming Round the Mountain is a memoir, detailing into a year of author's life. The author takes the reader to the old days of 1947 with his words. The flow is seamless and smooth.
The friendship between boys is heartening and jovial. The author is a master in recreating his school days and boarding experience in deceptively simple words. Every single character introduced, has a role in the plot. Be it the only girl, Sunita, in the school to the caretaker's cat. The dedication and characteristics of the school teachers are shown delightfully from the eyes of a teen.
The illustrations by Mihir Joglekar takes the reader in visual journey parallelly with words. Bonus point. The black and white portrayal of the story will stay in the minds of the readers for long. The cover design by Parag Chitale and cover illustrations again by Mihir Joglekar urges readers to pick the book.
Opinion:
Reading Ruskin Bond never gets old. A book for all the ages.
A pleasure to read taking reader back in time. Visuals are connecting and appealing. Short, crisp and reminiscent plot. A future classic.
Rating 5/5
Reading appropriate age 9+ years.
Get your copy here – Hardcover