Almost 10 years of my life I thought Mr. Fabulous, my husband was the biggest critic. As if it wasn't enough, to test all theories of my life his miniature entered, our Penguin. My center of the universe changed. I shifted from Carefree lazy bum avatar to the new Perfect mom. I took time to shed off that to current wannabe Zen Maa.
After months of gruesome pregnancy and initial motherhood struggle, I realized that I am running behind a mirage of perfection. Fast forward to solid food weaning and crawling and cruising Penguin turned ONE.
By that time, I had saved Pinterest boards about cake smash and photoshoot. I planned to hire professional photographers and do it. Even the design of a cake for the big day was chalked out. Few weeks before the birthday we traveled to meet Penguin's newborn cousin. Coincidentally during that time Penguin's birthday according to tithi or lunar calendar happened. I tried to have a small cake smash and home photoshoot before the actually planned one.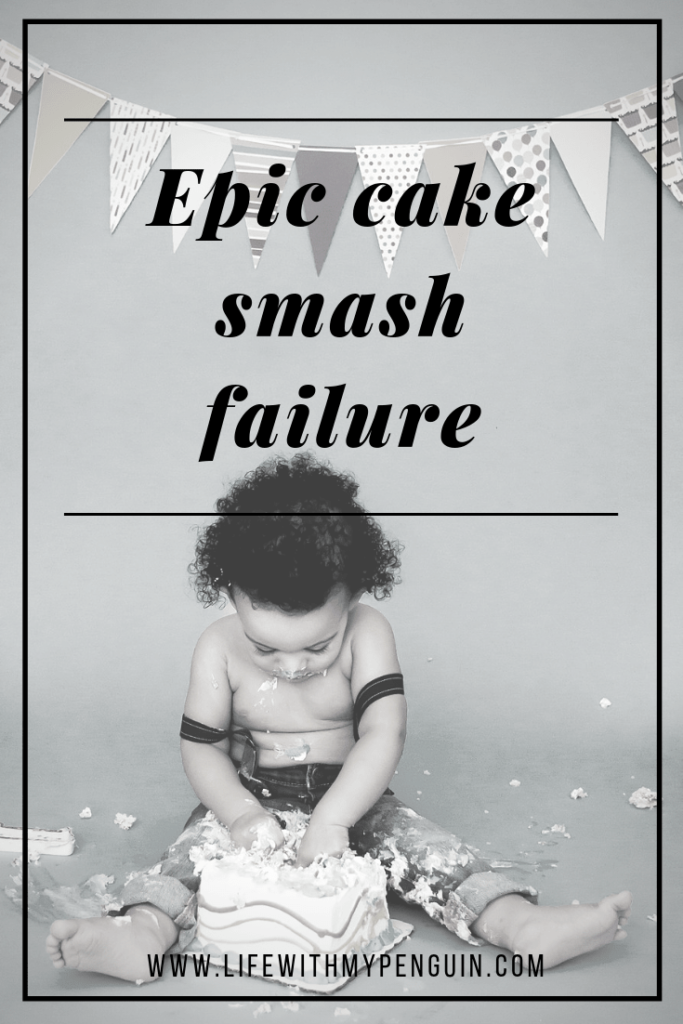 The backdrop walls were decorated with colorful paper and balloons. Blue and white cake was ready. I took care that the cake was less sweet than normal ones. Penguin was dressed in a cute blue romper. Everything felt just right.
I was so determined to have a cake smash and pictures. But, but expect the unexpected with my boy.
He was heavily unimpressed with the cake and décor. After long time and insistence, he dipped his finger in the cake and gave a loud cry. He was disgusted with the blue nuisance in his fingers and wanted it to be cleaned. Still hoping that he might like the taste, I dipped a finger and scooped tiniest possible cake without icing and urged him to taste. But NO, he shook his head.
NO smashing. Not at all interested.
The cake was yummy, the family vouch by it. Yet, Penguin showed no attention.
Almost half an hour later unintentionally while trying to crawl away he slammed the cake. His hands were covered with icing and he was not pleased with the action. In an attempt to remove it he got smeared in cake, the picture is the proof. Eye-roll.
It was an epic fail. Lesson learned I canceled out the cake smash on the birthday. We had a simple photoshoot without any props or cake.
It was as if, Penguin gave me a quick glimpse of how my 2nd year of motherhood was going to be.
Did you have a cake smash with your kids? How was it? Hope your little one enjoyed the day. Do share your experience, it may help some other readers too.
I am taking my Alexa rank to the next level with Blogchatter. Come join my journey.