Title: Festivals of India
Author: Sonia Mehta
Genre: Children's book
Publishers: Puffin Books
Reader level: 8+ years
---
Festivals, the time when we are eager to share our joy, spend time with family and friends. Thrown in all your reasons to enjoy homemade feast, desserts and unwind.
India is a fascinating country. It's the land of diversity. Indians celebrate numerous festivals the entire year. Festivals may be celebrated due to religious reasons, mostly. However, they bring the family together and unwind the monotony of life.
Festivals also are the reason that keeps us connected with roots, philosophy, and origin. Upon celebrating these festivals, we are passing our culture to kids. Preserving it.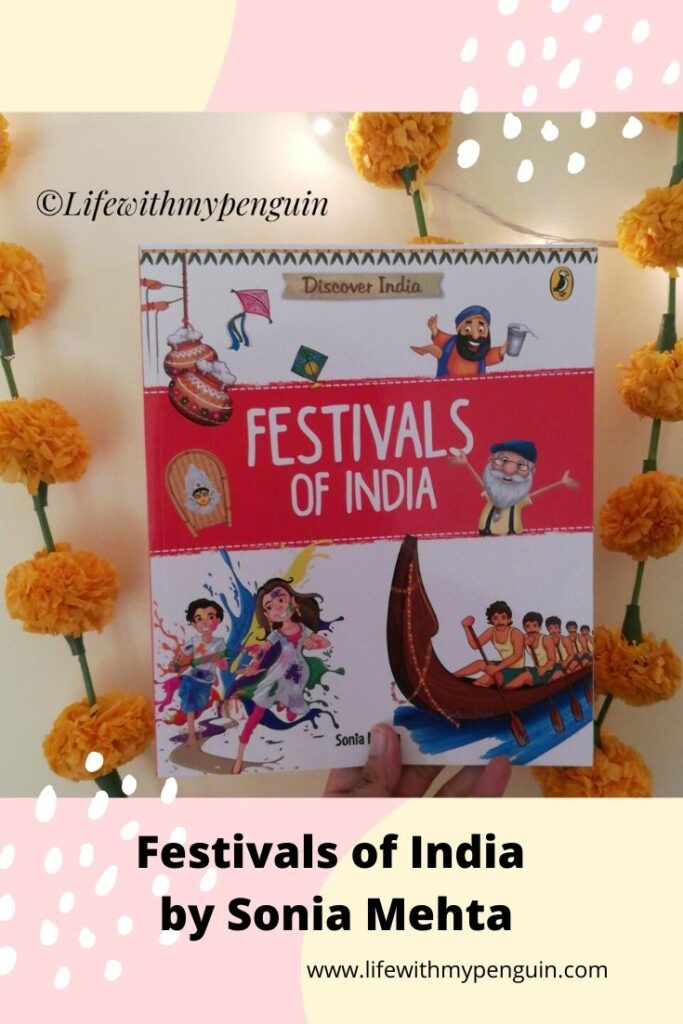 Sonia Mehta has done a commendable job, again. Her series of Discover India with Mishki, Pushka and wise Daadu Dolma is back. In the book "Festivals of India", she takes readers to celebrations from January to December across the nation. Starting from Lohri to Christmas. Also, there are tribal festivals. The book surely is the fruits of intense research.
You might like Ravi's roar by Tom Percival: Book Review
She revisits the festivals with the stories behind the celebrations, the essence of it and a special feast made.
The book is full of colorful illustrations, fun quizzes, facts, sudoku, spot the difference, etc making the book interesting for readers.
If you are a parent looking out to introduce India, the traditions, and festivals celebrate, you must get this book.
The book is aimed for readers 8 + years, though the illustrations are catchy for younger audiences and information for all age groups.
Get your copy – Amazon
---
Disclaimer – Thank you Penguin Random House India and Puffin Books for trusting me to deliver an honest review.
The post contains affiliate links. When you purchase a copy of the book through my link, I earn a small fee at no extra cost to you. Please support my blog by purchasing through my link!