The words by educationist Michael Carr "Every child is gifted. They just unwrap their packages at different times." is soothing. It gives parents, teachers, and caregivers a sense of encouragement. Of course, until you decide to dive deep. As when you dig on, you land upon the misunderstood and misinterpreted "gifted" ones.
Some kids do walk earlier than peers. Few kids love eating everything on the table including bitter gourd. The children who were potty trained in infancy. Then there are kids who recite A to Z by the age of 2 years. But then, are they gifted? Would their special ability to walk earlier or early potty trained to make any difference in their life? In a holistic fulfilling long way. No, right?
Does only an early achievement equate with giftedness?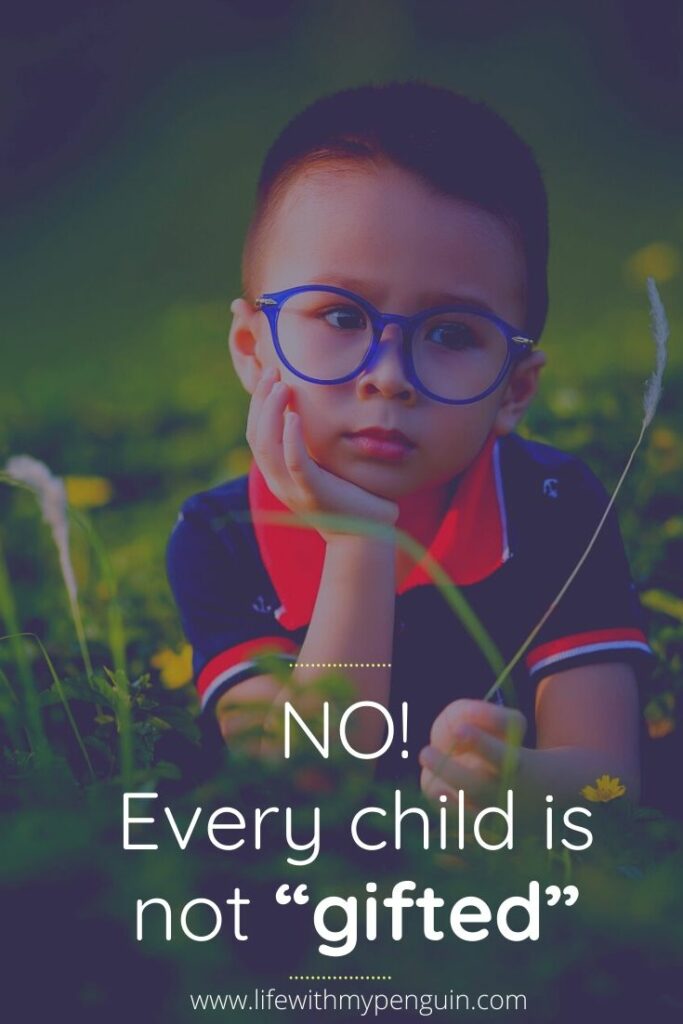 Then who are gifted ones?
"Gifted", the word is unfortunately associated historically to label children who were born with distinguished high intellectual ability. But this misses out the musically or athletically talented kids. Even many more. The little ones singing or playing musical instruments exceptionally on Indian reality shows can be a gifted musician too. It can be, is the key here.
Are children born gifted?
No child is born gifted, they are born with the potential of giftedness. The interaction with the environment and our biological genes does work on one's intelligence. Tapping the potential with channelizing resources do mold the gifted ones for life long. The ones who can change the world if they actualize their talent in the right direction.  
"If Lata Mangeshkar's (singer) father told her to become a fast bowler. Or if Sachin Tendulkar's (Cricketer) father told him to be a singer. Imagine where they'd be today. Do you understand what I'm saying? Idiot. "  

Rancho, 3 Idiots, Indian movie
Giftedness is simply not identical to achievement and excellence, two things which we usually define by extremely narrow metrics.
Why every child is not gifted?
Children, gifted or not are children, let them explore, grow and learn at their own pace. One size fits all, in education and child development, is irrelevant. The gifted one needs attention, much more than their peers. You might like to check this documentary to understand the depth. Understanding the neuroscience 'behind the scenes' of giftedness is important for parents and teachers to identify a gifted child and nurture them appropriately.
A gifted child in a simplistic way is one when compared to his/her peers, has the advanced capacity to learn and apply. It can be in one or multiple subject areas or in performing or fine arts. This advanced capacity needs an amendment to regular school curriculum ensuring the child is sufficiently challenged and learn something new. Especially in his/her interest area.
Gifted ones have unique learning needs.
Every child is a "gift". They are special, with their unique set of skills, strengths, and weaknesses.  They deserve all our parental love, care, and attention. But not all are gifted.
---
This post is a part of the Children's Day blog train hosted by Prerna and Vartika.
Prompt: "Every child is gifted. They just unwrap their packages at different times."
---
Image by Nguyen Dinh Lich from Pixabay