Talking about emotions to young children can be challenging. They are still learning their emotions and learning ways to communicate their thoughts. While adults do label their inability to communicate as tantrums and meltdowns, our children would appreciate it when we connect and help them. With Ravi's roar, Tom Percival comes up with the third installment of the Big Bright Feelings series.
Book: Ravi's Roar
Author: Tom Percival
Publisher: Bloomsbury Children's Books
Genre: Children's book | Picturebook
Reader's age: 3-6 years
Get your copy: Amazon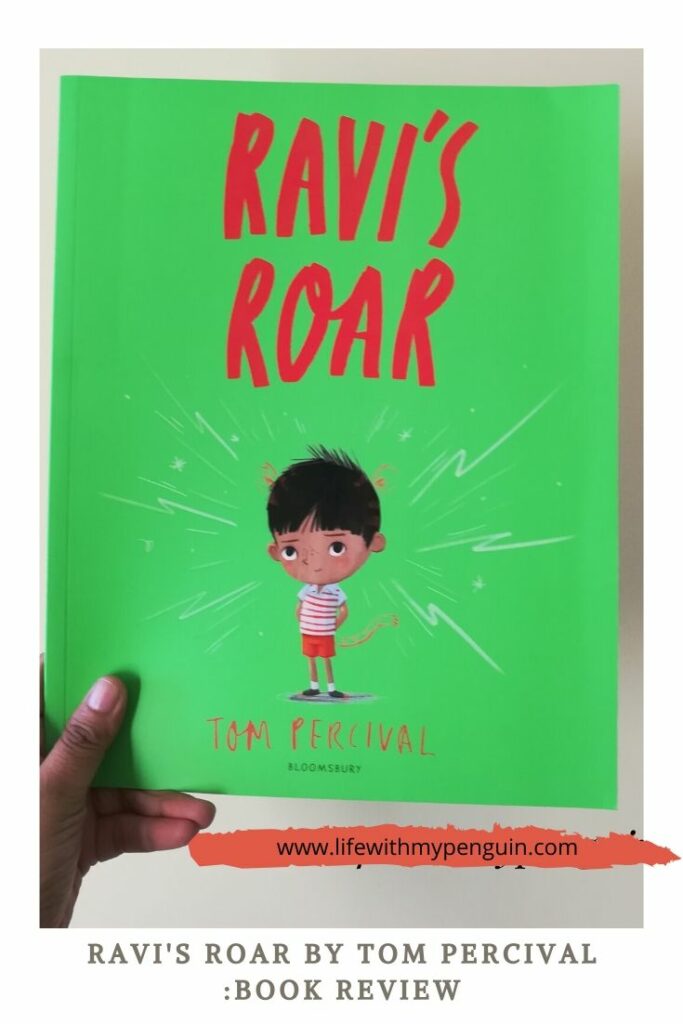 If you have a toddler in the house with temper tantrums. You ought to meet Ravi.
Ravi was the smallest and youngest in his family. While that was great most of the time, at times it wasn't. Though he can control his temper, one day he lets out the tiger within. Of course, that was fun, he could do most of the things now. Anything. But he realized no one wanted to play with a noisy roaring growling tiger. Especially when he won't share or play nicely. He feels lonely. Sad.
Ravi discovers something important then. First, to express his feelings and second, make amendments.
A brilliant book for young kids. It is relatable to them, especially when things don't go their way, emotions run wild and it gets frustrating enough to throw a tantrum.
The illustrations are cleaver. One can't miss how the backdrop starts fading into monochrome as Ravi get angrier. Also, colors return when he handled his emotions.
This book is a conversation starter with young ones to talk about feelings and emotions. Anger is an emotion that can be directed to healthy open talk. Communicate and resolve the problem.
A must-have book in your little one's bookshelf.
---
You might like: 10 enchanting Hindi picture books
---
*The post is not sponsored, but it contains affiliate links. When you purchase a copy of the book through my link, I earn a small fee at no extra cost to you. Please support my blog by purchasing through my link!