We all read history at some point of time in school. Do you remember reading about The 1971 Bangladesh Liberation War? I don't remember reading much about it. It was 5 years ago when I accidentally found a book. Women, War, and the Making of Bangladesh: Remembering 1971 by Yasmin Saikia in a library. The book shook me badly, I was unable to complete it in the first read. Took a second reading weeks later only to feel shattered. The pain was raw. Post that I read The Blood Telegram: India's secret war in East Pakistan by Gary J.Bass. It talked about politics. This summer Blog chatter had an E-book carnival. I accidentally downloaded My Land Across the Border by Sayan Bhattacharya. And I'm glad, I did it.
Book Review- The Jungle Radio: Bird songs of India by Devangana Dash
About the author:
Sayan Bhattacharya is a Post-graduate in English Literature. With a career spanning across banking and financial services and is presently in the FinTech industry. Sayan's debut novel Friendship Calling was published in 2013. Followed by A Case of Connections in 2016, both novels were based on his true-life experiences. His third book Ancient Cities of India, published in 2019. A collection of historical stories written on the theme of Indian history and mythology.
Summary:
The book revolves around the quest of individuals seeking truth and back to roots. Siraj Islam is a history professor. One who wants to solve the mystery behind the family and links with the Bangladesh Liberation War. Mrinal Sarkar left his native land at a young age for safety with his family. Now longs to revisit the place again.
Both characters take a journey reliving the moments, one felt the pain and the other was overwhelmed with gratitude. Each reaching an end with answers in the heart.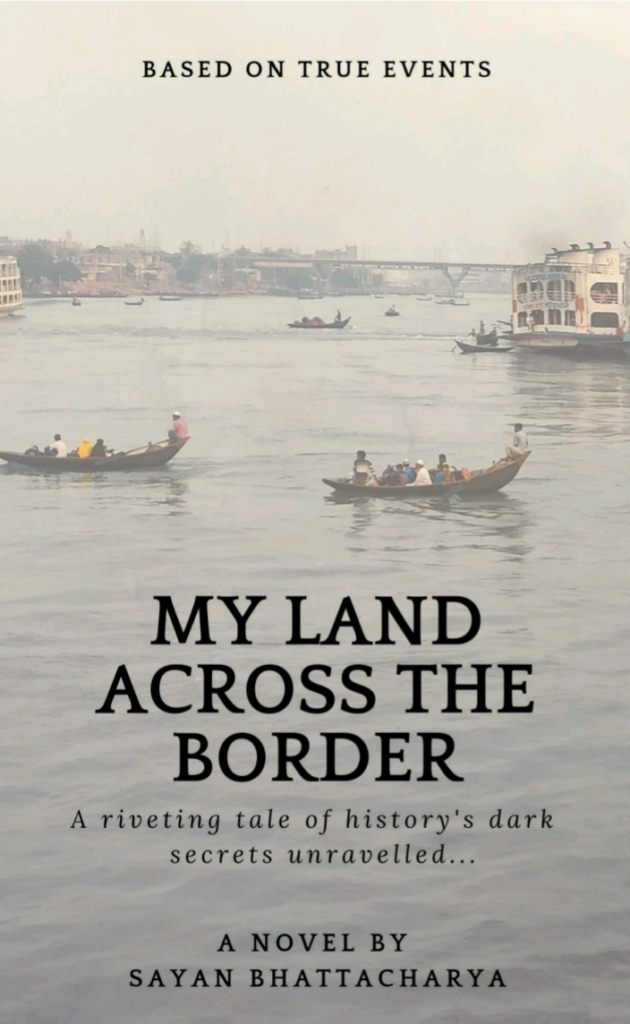 Book review: My Land Across the Border by Sayan Bhattacharya
The book takes you back in time when the incidents of inhumanity happened. The pain and betrayal can be felt.
History lovers would love the detailing of events. Like the consequences of Direct-Action, Razakars, the streets which lived the history, Ramna Race course and more.
The narration is lucid though non-linear yet holds the grip of a reader.  The book is the result of extensive research done. A page-turner.
The book will stay with the reader for long without haunting. I liked how the author took an effort to make the book readable. Irrespective of knowledge about the war.
Rating 3.5/5
Get your copy Pdf, Blogchatter Library