The adventure of reading detective novels makes readers imagine the case, question every character and guess who-did-that. If you are a young reader looking for one with all these ticks, then "Shrilok Homeless The Ultimate Adventures Volume 2 by Pika Nani" is for you.
Blurp:
Indian's favorite teen detective is back!
After taking Mumbai by storm, Shrilok is tracking down spies in London, poachers in Karnataka and museum robbers in Delhi! This time the cases are doubly challenging and so are risks. Murder mysteries to cracking codes and facing new villains and old foes. Shrilok handles all along with his constant companion and best friend Rohan Doctor.
Then what on Earth made Shrilok point a gun at Rohan? Is this how it ends?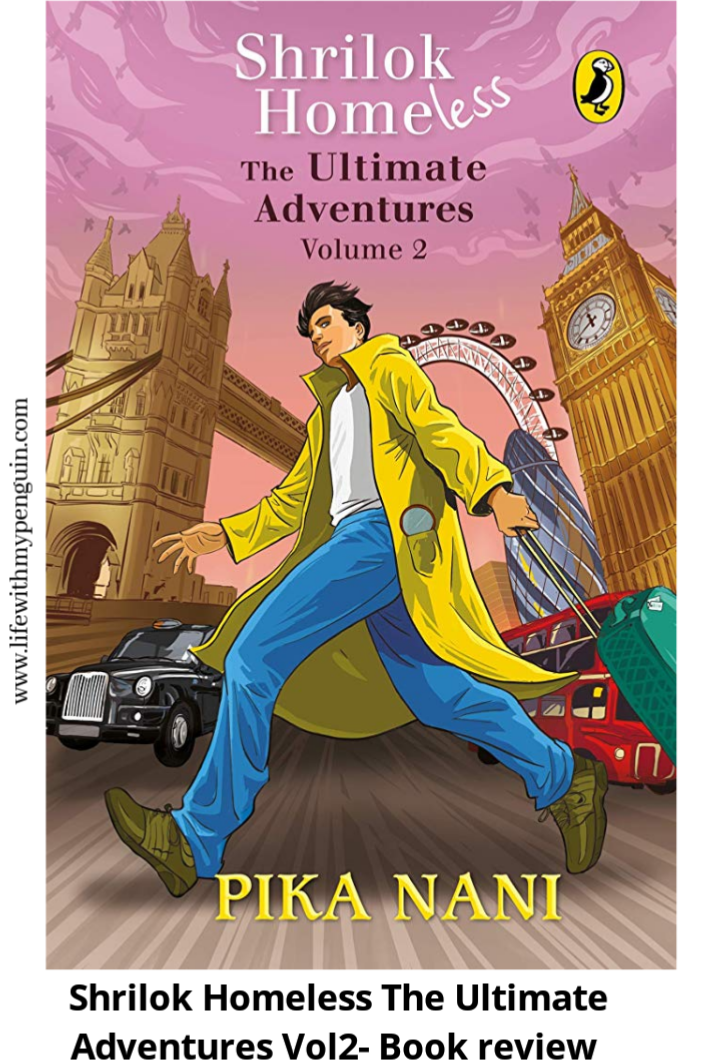 Review: Shrilok Homeless The Ultimate Adventures Volume 2 by Pika Nani
The book is the second installment in the detective series, yet can be read stand-alone. Shrilok Homeless is young adult fiction. Though it can be read by all ages. The murder mysteries without any gore make it suitable for kids as young as 9-year olds.
The volume has 8 cases solved by the detective Shrilok and Rohan Doctor. The chaiwala turned detective Shrilok is smart, intuitive and persistent. The characters are well developed. Each of the cases is well crafted. Use of Hinglish language makes Shrilok more real giving his background story.
The book is fast-paced keeping the readers engaged and anxious for more. Most chapters take off vigorously while few might feel tedious. Yet the eloquent language and drama keep the readers hooked.
A good book to pick for light reading on the detective genre.
Rating: 3.5 stars on 5
Genre: Children's and young adult | Fiction | Thriller
Get a copy: paperback | kindle
Disclaimer – Thank you Penguin Random House India and Puffin Books for the copy and trusting me for an honest review.
You might like – Flyaway Boy by Jane De Suza – Book review