Silver Hair Sins by Saumick Pal takes you to the future. A dystopian world. Humanity is nearing crisis and technology steps in to rescue.
Blurb:
Silver Hair Sins is one of India's first visual-fiction, with more than half of the thriller narrated by cinematized photographs.
It is set in the future, at a time when religio-politico divide reaches its tipping point, and technology steps in to save humanity. An Artificial Intelligence (AI) merges All Religions to create One God AI.

But, what if this GOD AI is misguided?
A video teaser of Silver Hair Sins.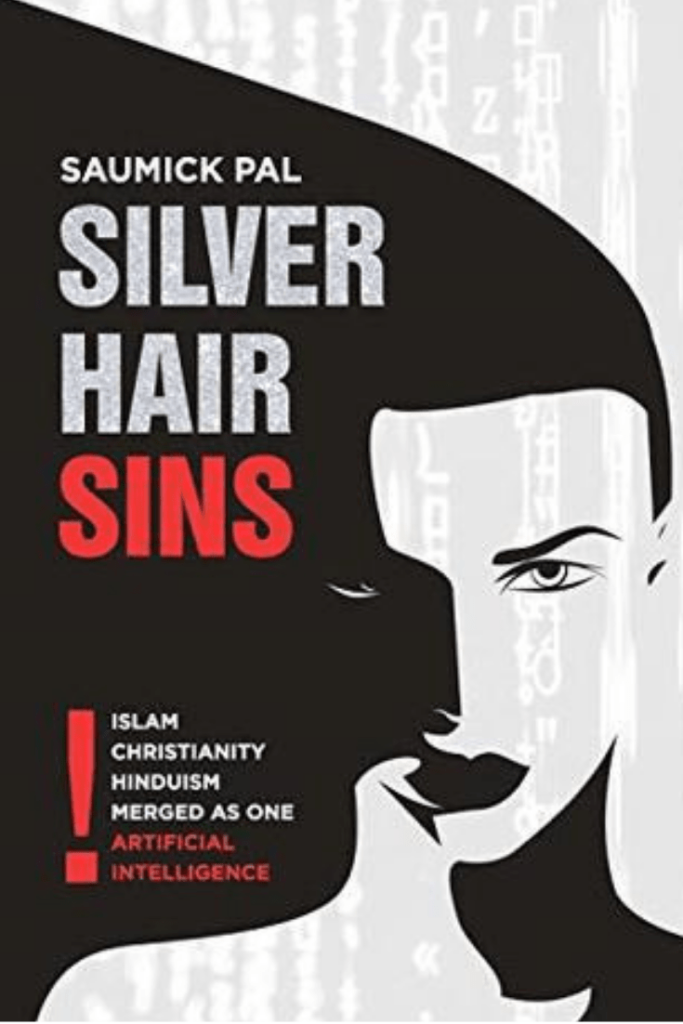 Book review:
The book is first of a kind. Use of photographs makes it a delight to read. Visual fiction.
The author takes readers effortlessly transported to a futuristic world. The crux of the plot is the real-life obstacles of today. People in the country and the larger, grudge over religious feeling. Later exploited by powerful politicians
It digs deep exploring instantiable power-hungry human nature, gender imbalanced issues, and manipulative games.
Character:
The protagonist of the book Aasma. Transforms from a young innocent child to a delusional adult. Flaws of characters makes them relatable to the audience.
Well developed characters. The reader can feel emotions and power-lust.
Narration:
The book has two timelines in linear fashion. Thought provoking, crisp and lucid narration.
Plot:
Fresh content. Well researched one. A reader needs to read – pause – think – read. Dystopian world, technology, and human nature are strongly binding the storyline.
Am I recommending it?
YES. A must real for thriller bibliophiles. Plus, the dystopian world fans. Bonus, for Sci-fi readers.
4.75 stars upon 5.
Get a copy paperback (Amazon, FlipKart) | Kindle
P. S. This review is a part of for the Blogchatter Book Review Program