When you have a long weekend to unwind away from the monotony of life, grab the second installment of The Book of Dust, The Secret Commonwealth by Philip Pullman and enter a new mystical parallel universe.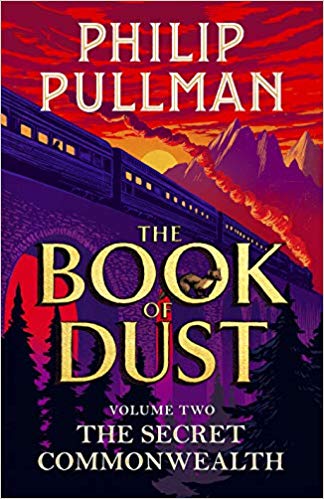 Book: The Secret Commonwealth
Author: Philip Pullman
Publisher: Penguin and David Fickling Books
Genre: Children's fantasy
Reader's age: 12 years +
Get your paperback: Amazon
My take:
Reading, absorbing and moving to the next chapter has been a task. The reason to say so is not those almost 700 pages, rather it is hard to put down once you start. Though it pays well. Yet there are moments when things go dissolve with intense details and reading on becomes tedious.
Philip Pullman is a master in creating mystical worlds. The book La Belle Sauvage: The Book of Dust Volume One had Lyra as a baby. This book is a sequel set twenty years apart.
His protagonist, Lyra Belacqua, now a young girl must travel beyond the Oxford boundaries. She and her daemon, Pantalaimon, whom she calls" Pat" travels across Eurasia facing dark forces of Magisterium, discovering secrets in the heart of a desert and more curveballs.
The book is fascinating. Surely, keeps you enthusiastic to know what's next except few portions. Still gripping. There are conflicts within personality and setting. By the end, you would see ties closing that was unseen and the correlation of events.
Of course, I want to read the next part of Lyra and Malcolm's future, waiting for the next (few) years.
By the way, Lyra is one of the coolest heroines in children and fantasy fiction. A strong feminist who is complex and defy female stereotypes.
Rating 4/5
---
You might like – City of Nine Gates by Pankaj Rajput: Book Review
---
*The post is not sponsored, but it contains affiliate links. When you purchase a copy of the book through my link, I earn a small fee at no extra cost to you. Please support my blog by purchasing through my link!
*Thank you Penguin Random House India for trusting me with an honest book review.
Image source – Amazon.