The chemical engineer turned children's fiction writer Deepak Dalal brings us the fourth installment of Feather tales. Earlier releases were Talon the Falcon, A Flamingo in My Garden and The Paradise Flycatcher. When Shikar the exceptional squirrel asks his friends Lovey-dovey for a story, they reminisce their adventurous mission at Stork-pur.  The book "The Golden Eagle by Deepak Dalal", tells about the glorious golden eagle and origins of Shikar.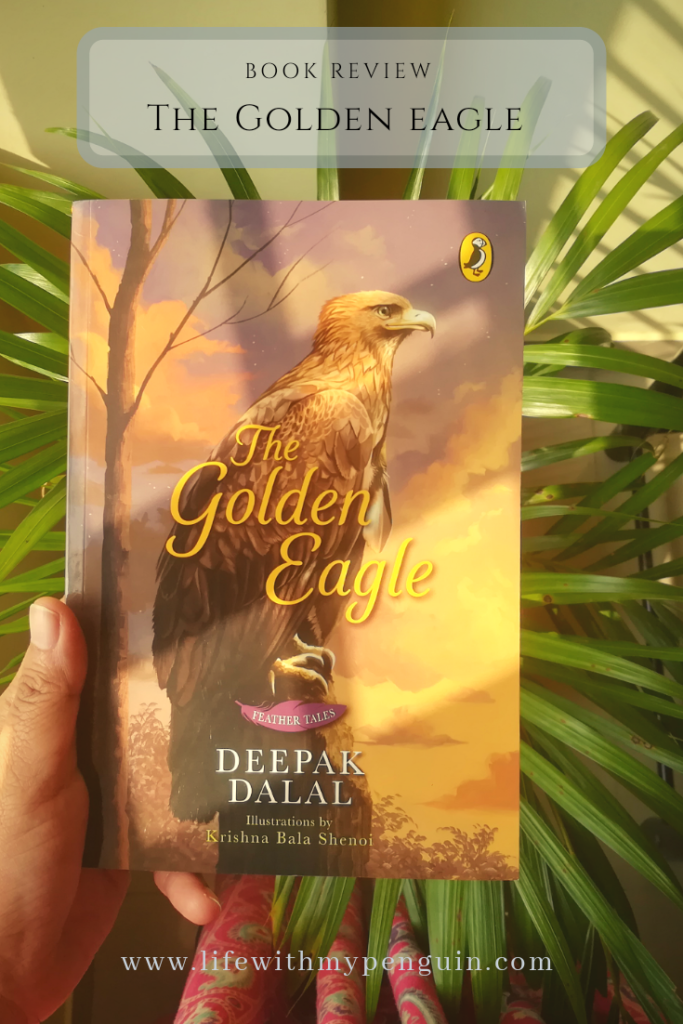 Book: The Golden Eagle
Author: Deepak Dalal
Illustrator: Krishna Bala Shenoi
Publisher: Puffin
Genre: Children's book| Nature | Fiction
Reader's age: 8 years +
Get your paperback: Amazon
Book review: The Golden Eagle by Deepak Dalal
Books attempting to take children in the world of nature especially birds though stories are applaudable.
In the book, the cherished squirrel Shikar discovers his origins and learns to accept his unique self. Along with the story he gets to know about a heroic golden eagle who had a deep impact on his life.
The plot can captivate readers with its character development, and usage of birds typically found in the country. Words are lucid. The supporting characters do have a purpose and cause of appearance in the story. Narration ties several unique personalities together in pages whose views and experiences do shape the plot.
The role of the protagonist on who's the title stands has a quick brush-up between the pages. It would have been a strong read with his strength, intelligence and wisdom in more action sequences.
The adventure missed a little dose of adrenaline rush.
The book can be read stand-alone. Of course, reading earlier parts of the Feather tales would be helpful.
The most loved quotient of the book is a deep knowledge shared. The bird's features like wings, beaks, sound, and nature are skillfully used to make a character. Like the villainous stork who aimed to rule the bird-world.
Definitely encouraging children towards bird watching and caring for the environment.
Rating: 3/5
---
You might like – Diary of a Wimpy Kid: Wrecking Ball (#14) by Jeff Kinney – Book Review
---
*The post is not sponsored, but it contains affiliate links. When you purchase a copy of the book through my link, I earn a small fee at no extra cost to you. Please support my blog by purchasing through my link!
*Thank you Puffin for trusting me with an honest book review.
Image source – Amazon.