A traveling soul always loves another traveler. Here, love is a little more as she is a friend too. I met Neha Sharma in the blogging community. This month she turned into a writer. Yay! This is her debut ebook "Travel India with a toddler". Congrats Neha! She is an Indian Mom Blogger sharing parenting experiences in her blog "Growing with Nemit". She's an avid traveler and loves exploring new destinations with her family.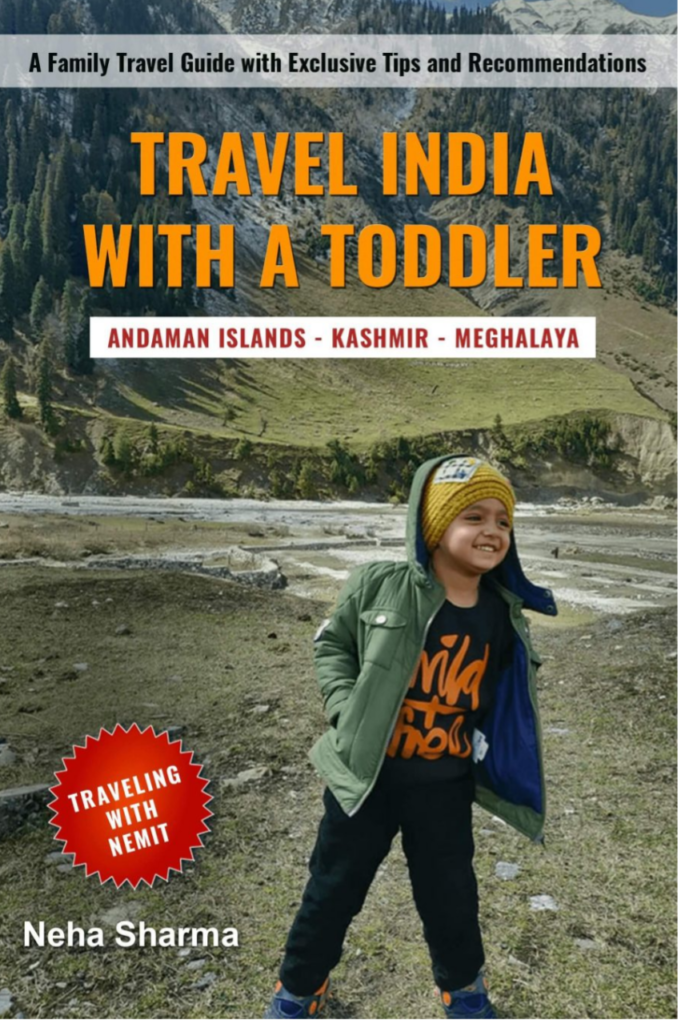 Summary:
With motherhood, Neha often found people around her saying how her world is going to change. Including her love for traveling. She started breaking barriers and traveling "with" her world. Her family, including a two-year-old (the lead of the book) and a pair of toddler's grannies.
The book is a consolidated experience of her travel to 3 major destinations – Andaman, Kashmir, and Meghalaya. Also, there are several chapters focusing on pre-planning (my words) or tips of having a fun journey with a toddler in tow. The destinations are covered with places to visit both touristy and non-touristy spots. Along with places to stay, how to reach and what to do.
If that's not all, the author included a section of guiding parents on how to formulate for a trip with kids.  
You might like "Book review: My Land across the Border by Sayan Bhattacharya"
Book review: Travel India with a toddler by Neha Sharma
The book is for all parents who stopped traveling because of a baby. Or those who want to but are clueless about how.
Book is downright practical and straight from experiences. The pictures are real, taken from the trips. Give a better idea of it's actually possible to travel.
Immense planning of the itinerary can be seen in the book. Saving time and energy while the reader plans to trip the same place. I love the section of guiding parents on how to prepare for a trip with kids which is helpful irrespective of destinations to travel.
Rating: 4/5
Get your copy PDF, Blogchatter library (limited copies)