Our #XloreBharat train is exploring every corner of the country. It started off on 1st February at Wagha border with gusto. Yesterday the train reached Vishakhapatnam with Anupriya. Today let's explore Ekamra Kshetra and "Temple city of India", Bhubaneswar.
Welcome to Odisha, the soul of Incredible India. Odisha is not the place usually people keep in their bucket list. It is one of the most underrated travel destinations of India. One can witness a mix of ancient trails with the modern culture around Bhubaneswar. The city has lived through the rising and fall of many dynasties. Though formally the city was established post-independence in 1948. It is one of modern India's first planned cities designed by Otto Königsberger and replaced Cuttack as the capital of the state. Being an Odia I do boast proudly that Bhubaneswar topped the smart city list in India. Let's discover Bhubaneswar now, I have spent 4 years of my graduation here. Bhubaneswar attracts tourists for the white peace pagoda at Dhauligiri, twin caves at Khandagiri-Udayagiri showcasing the life of Jain monks, Nandankanan zoological park and few famous temples.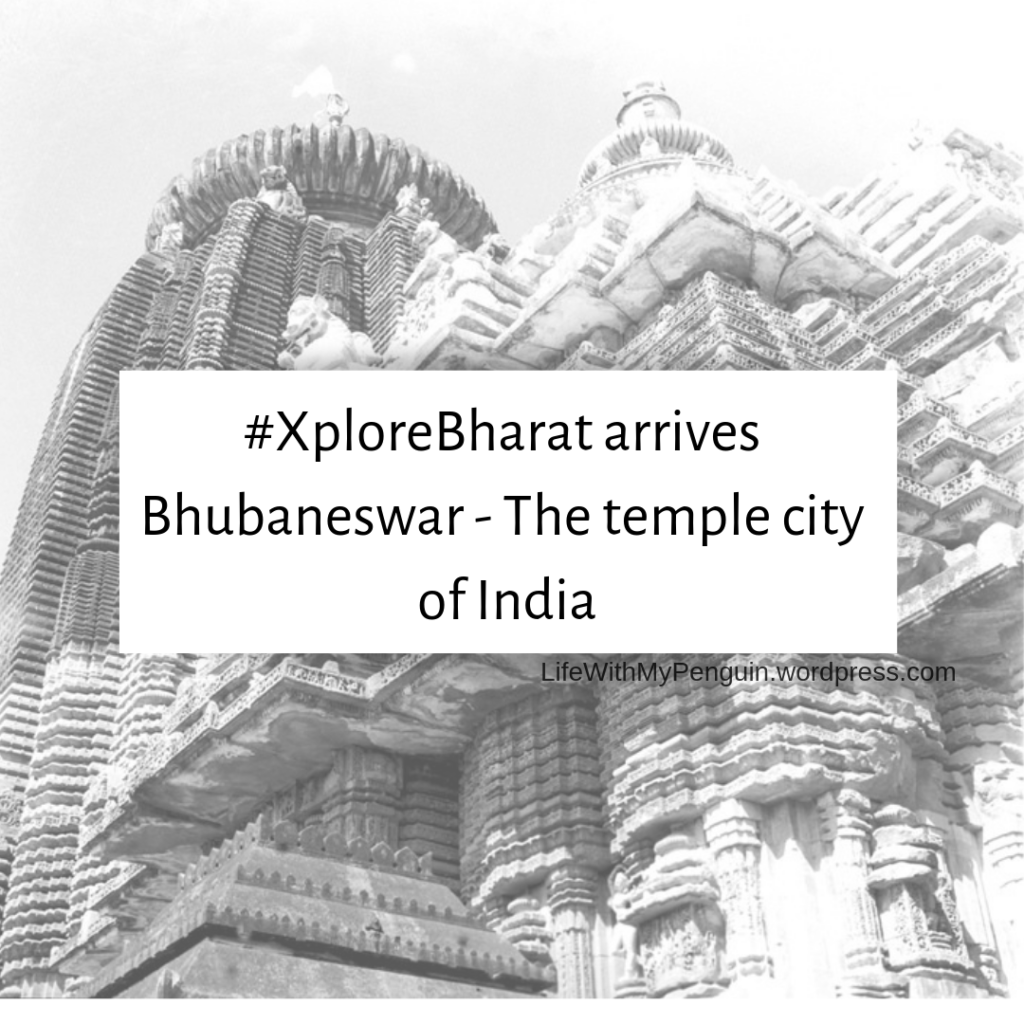 Explore Bhubaneshwar
We Odias are known for our love for food and we start our day with a hearty breakfast. One just can't feel the city without rejoicing the street food. Dalma (Odia cuisine) with chakuli or puri near Ram Mandir, Unit 9 as breakfast is much relished by locals.
Let's take a walk around the Ekamra heritage walk path witnessing the ancient and spiritual side of the city.
Ekamra heritage walk
There are around 9 eminent temples located around Bindusagar lake. The walk perimeter can take one through the city's architectural treasures and ancient glory. The stride will take us to another era. Every Sunday at 6:30 AM free guided heritage walks are conducted to retell the stories of place. It starts at Mukteswar temple. During weekdays and Saturday, one can explore the temples hopping hand-pulled rickshaw too.
Mukteswar temple
Built around 10th century Mukteswar temple is dedicated to Lord Shiva, the Lord who can bestow freedom. It is one of the best-known temples for its exquisite sculpture and grandeur. The plan is the "Gem of Kalinga Architecture". It has a distinctive element of early temples like two-tier structure, which can be seen in the decorated Torana archway, interior ceiling and more. A small well, known as Marichi Kund, lies in the vicinity, the water of which is believed to cure infertility of women. On the door frame of the well is a seated figure of Lakulisa, surrounded by four disciples.
Picture credit: Himadri
The Mukteswar Dance Festival, a much-awaited three-day annual festival of Odissi dance, is hosted in the premises between the 14th and 16th of January. It is organized by Odisha Tourism and Odisha Sangeet Natak Akademi.
Lingaraj temple
Lingaraj temple is one of the oldest temples in Bhubaneswar and the largest-tallest as well. It represents the quintessence of the Kalinga Architecture and culminating the medieval stages of the architectural tradition. Bhubaneswar is called the Ekamra Kshetra as the deity of Lingaraja was originally under a mango tree (Ekamra) as noted in Ekamra Purana. Lord Shiva is worshipped in the form of Hari-Hara, a combined form of Vishnu and Shiva. There is a viewing platform that was originally erected for Lord Curzon, Viceroy of India (1899 -1905).
Picture credits: Wikimedia
The temple was built by two dynasties. Few parts of the temple date back to 6th century and rest were completed many later centuries. The structure speaks out the history of rising of Jagannath sect into dominance including the devadasi system. This temple is unique as Bela leaves and Tulsi both are used in worship.
Parasurameswar temple
Another temple dedicated to Lord Shiva and is considered the best-preserved specimen of early Orissan architecture. It is believed that the structure dates back to 500 CE. Parashurameshvara Temple, along with Rajarani Temple and Vaitala Deula, substantiates the existence of the Devadasi tradition during the 7th and 8th centuries CE. Parasurameswara Temple served as an important landmark in the evolution of Kalinga School of Temple Architecture which gained perfection over centuries of evolution of which reached its zenith with the Sun Temple of Konark many centuries later.
Picture credits: Saurabh
Ananta Basudeva temple.
This temple is unique as it is the only Vishnu temple, that was built during the golden age of temple architecture in Bhubaneswar. It resembles the Lingaraj temple in form but it has Vaishnav carvings. The presiding deity, Lord Krishna accompanied by Lord Balaram and Goddess Subhadra are similar in concept to the Jagannath temple in Puri. As Vishnu is considered most human-like of all gods, he is served food multiple times.
Picture credit: Wikimedia
If it's almost lunchtime, then we can relish the temple cuisine here. The maha-prasad is just like Chappanna Bhog prepared at Jagannath temple, Puri and totally lip-smacking. I can swear by.
Other prominent temples in the vicinity are Kotitirtheswar, Gouri Shankar, Sari Deula, Chitrakarini, and Vaitala Deula. Also, Ekamravan, a medicinal plant garden is located nearby. Fresh air and chanting hymns and bells bring out inner peace.
When we are in the city during summer Lingaraj lassi at Shahid Nagar is a must-try. It is different than Amritsar ones. Since teen days I was so used to have the lassi in this way, that when I moved to other places, I missed it a lot. However, they sell for 8 months a year starting from Mahashivratri in February till the last day of Dussehra in October.
Related - "Aurangabad in two days"
If unfortunately, you missed temple feast at Ananta Basudeva, try pakhal (fragmented rice) for lunch during summers. Else, dalma tastes great with rice too. For snack one must try ghugooni-bara or aloo dum-dahibara (Odia cuisine). Meals never end without desserts and the city offers Pahala rasagulla, Chennapoda, pitha, Korakha, Chena gajja, malpua, Khirasagara, Khirsapani, the list goes on.
To spend the evening, we can shop in flea bazaars around the market building, Unit 1 and Janpath. To purchase famous Sambalpuri sarees you can visit Bastralaya at Mancheshwar or Boyanika.
I hope you saw the serene, spiritual, green and culturally rich Bhubaneswar. Also enjoyed the local food here. I wish I could take you out to see more temples, pagoda, caves, and fort. Maybe next time we can do that as sadly visiting all in a day won't be possible.
The next stop of this #XploreBharat Blog Train is Machilipatnam by Suhasini.
This post is a part of the #XploreBharat Blog Train hosted by Aditi, Esha, Maheshwaran, PraGun, Preeti, Saba, Sanjota, Sonia, Sudip, Suhasini, Supriya
A special thanks to our sponsors:
KAIV is a personal grooming accessory and appliances brand offering a wide range of world-class products.
FabZania– FabZania is an upcoming Food, Travel, Entertainment, and Lifestyle web portal.