Have you ever felt the emptiness after journey? Like the one after summer vacations on school reopening. One after a long-relaxed weekend and bumping into tight schedule office Monday. When #XploreBharat stopped at its last terminus I felt the same. What a journey it was! Starting from Attari – Wagah border travelling most parts of the country and ending at Andaman Nicobar Islands. By the end of the 58 days and over 70 posts, I got a chance to go virtually around the map. Covering beauty of the cities, ruins and valleys with food, itinerary plans, and must-visit destinations. Exploring India with #xploreBharat travelogues.
Travellers took us to on solo trips, family outings, and vacations. From beaches to mountains, sand dunes to snow-capped Himalayas, waterfalls and even wildlife sanctuaries were covered. Posts chanting Hare-Ram Hare-Krishna to modern tunes. Few took us to popular tourism spots and showed the same place in a fresh perception. While few others, took pain to show the hidden gems of the country. Not to forget about the ones that showed spiritual side and architectural beauty of our nation.
"You're off to great places! Today is your day! Your mountain is waiting, so … get on the way!"

Dr. Seuss

Explore India with #XploreBharat travelogues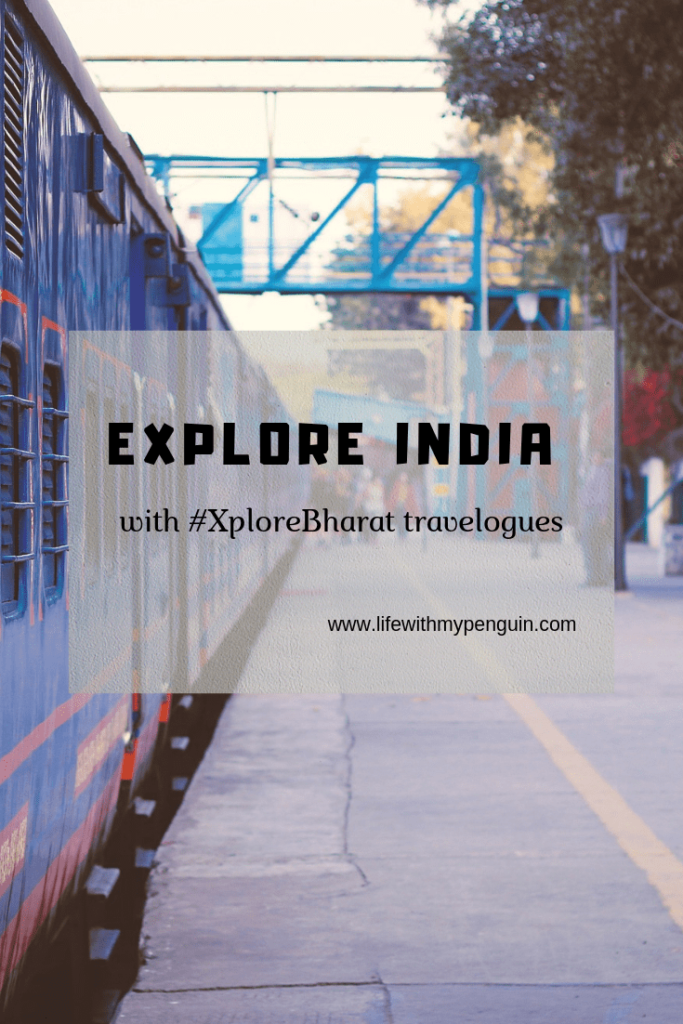 If you are wondering why am I going gaga over the travel blog hopping train? Wasn't it just like all virtual tours? Yes, well it was. It went a little deeper in my soul. I was born with a nomadic soul. Someone who love to explore new destinations. I never knew about a toilet museum in the capital until I read about it. Or about any floating park is hidden in Southern India.
It was during my pregnancy when I saw a documentary on Unakoti. Shillong and Kashmir are pending to travel since years. To my already piling list of I-want-to-visit new ones got added. Mr. Fabulous, my husband is now tired of hearing about Aalo on loop. Guilty as charged.
Pune is our home, for now. Earlier it wasChennai. The place where I started working in corporate, the place I quit my well-paid job to pursue post-grad. The metro city where I loved the hot humid climate and its jasmine flowers. Chennai holds a special place in my heart.
My Maa-Bapa took me to a few destinations as a child. I used to dream of revisiting them. Resources and responsibilities never spared us. I relived those memories here. It felt refreshing to roam around virtually at Maheshwar, Gurgaon , Ujjain and few more.
If it interests you, do join me in a virtual tour to Bhubaneswar and a 2-day tour to Aurangabadand explore India with #XploreBharat travelogues.
Is this the end of the journey? Or a new beginning? As someone said a journey never ends. We all would continue to grow, strive in moments and hopefully bond.
Until then,
Keep travelling.