"The man who does not read has no advantage over the man who cannot read."


Mark Twain
If you have an idea that can change the world, bring a revolution. Just go for it. You would need people who believe in you and your idea. Along with them, you would need a mentor. The one who would guide and inspire you. If you got that teacher in your life, you are an incredibly lucky being. Everyone doesn't have that guiding light. Books are there for them and all. Here is the list of must-read book for an entrepreneur. And the aspiring ones.
As said, to lead, you need to read. Books give that exposure to the other side of the world. You can improve your vocabulary, knowledge and put on an analytical thinking hat. Books become a catalyst to share accounts of success and failures. They become a medium of sharing thoughts. So, read, read and read. The more you read the more you grow. Now comes out what books to read. Here are my must-read books for an aspiring entrepreneur
10 Books for an aspiring entrepreneur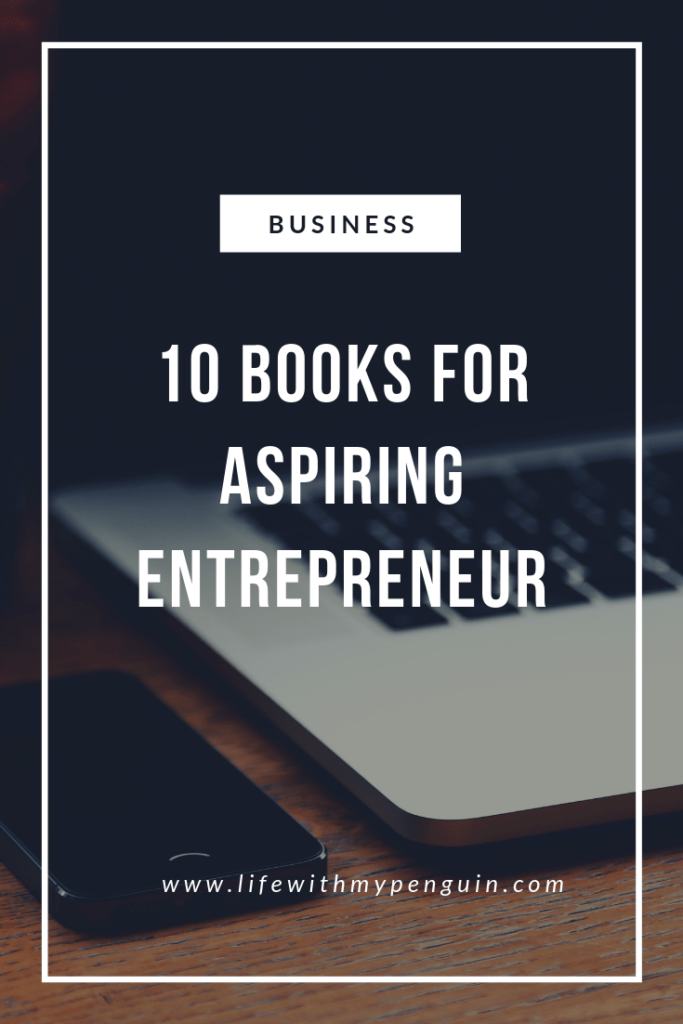 1. The Seven Habits of Highly Effective People by Stephen R. Covey
The Seven Habits of Highly Effective People is a bestseller for years now. Reasons being its framework that focuses on principles of fairness, integrity, honesty and human dignity. Our character is a collection of habits. Habits are our knowledge, skills, and aspirations. These habits go through the phases of dependence, independence, and interdependence. Finally going on to renewal and continuous improvement.
2. The Power of Habit: Why We Do What We Do, and How to Change by Charles Duhigg
Habits can be changed. In this bestselling book, the author translates cutting edge behavioral science into practical self-improvement actions. With cases of exemplary individuals as Michael Phelps to Martin Luther King Jr., the book reveals the secret pressure points that can change a life.
3. The Alchemist by Paulo Coelho
The story of Santiago, the shepherd boy on a journey to realize his "Personal Legend" has inspired people all over the world to live their dreams. The theme of the book is to pursue your dreams by following your heart. With facing obstacles over the fear of obstacles, the boy learns. He learns to use his heart and soul focusing on his journey.
4. The Lean Start-up by Eric Ries
The scenario of how startups worked decades ago has changed. The Lean Startup is for entrepreneur and people accountable for them. Most startups fail after a point of time, many of the failures can be prevented. Companies need to be innovative. Ries comes with a scientific approach to create and manage a successful startup.
5. Outliers: The story of success by Malcolm Gladwell
Malcolm Gladwell wrote "The Tipping Point" and "Blink" years ago. They revolved around Self-Help, marketing, and social mindset. This book is almost a manifesto. Explaining the use of opportunity adequately and timely. "It is not the brightest who succeed," Malcolm writes.
6. Purple Cow: Transform Your Business by Being Remarkable by Seth Godin
In a line, this masterpiece talks about being remarkable. Today building a great product and just advertising doesn't work anymore. Standing out post-adverting makes to the top. How? The books say that. " For the frequent user, the impact of a cooler, better, easier-to-use input device is profound – so profound that many users are happy to proselytize to their peers. More sneezing of a Purple Cow."
7. The One minute manager by Kenneth H. Blanchard and Spencer Johnson
Often linked with Theory Z, the book is brief and gives quick notes for an effective manager. The tools mentioned one-minute of goals, praising and reprimands. These tools of managers help to improve job efficiency, motivation and making a happy and great place to work.
8.      The 4-hour workweek by Tim Ferriss
Living in a world where our lives are over-scheduled Ferriss bring out a guided blueprint to live knocking off shackles. The book gives a step to step plan of creating a business to fund your desired lifestyle. Take away from the book would be becoming effective over efficient.
9. The War of Art by Steven Pressfield
This book is a gem for all those who think they can't make the cut. Pressfield motivates to pursue one's dream. Everyone would find resistance, like procrastination, fear and unknown. But combating that resistance would make a pro. Ultimately soaring heights.
10. How to Win Friends and Influence People by Dale Carnegie
One of the bestselling books all the time. The list would remain incomplete without this particular one. Carnegie stated principles which would help everybody to think new thoughts. Making it easier to make friends and communicate smoothly. Even stir enthusiasm among your folks with your influence and conversations. Just what an aspiring entrepreneur needs.
Have you read them? Which one was your favorite in the list of books for an entrepreneur?
This article is written as a part of #Thebookblogtrain conducted by Vidhya Thakkar and Siddhi Palande powered by Penguin India and Redwolf should not be repurposed, republished or used otherwise. The content herein is owned by the blogger. Hosts are not responsible for any infringement caused.