We Indians have a tradition of gifts. Gift others on festivals, memorable events and even when we meet. We like to express our love and respect in form of gifts. Chocolates make great gifts irrespective of age.
Then are you one of those parents who cringe at the sight of chocolates?
Confession, I was a chocolate lover. Maybe, my husband, Mr. Fabulous would say I still am. But I'm controlling every time am opening the refrigerator. That beautiful shiny package has spent a month of ignorance now. It's still surviving.
Okay, why am I talking about chocolates? Well, for starters, ever since my child Penguin started visiting parks, restaurants, and other public places or when people visit us. Everyone loving smile at him, bless him and hand him candy or a big bar. Thankfully, he is unaware of chocolates and passes them to me. I do understand that it was an act of adoration. But I have worked hard on his health, and I don't want cavities.
So, here am sharing 5 inexpensive ideas to gift kids.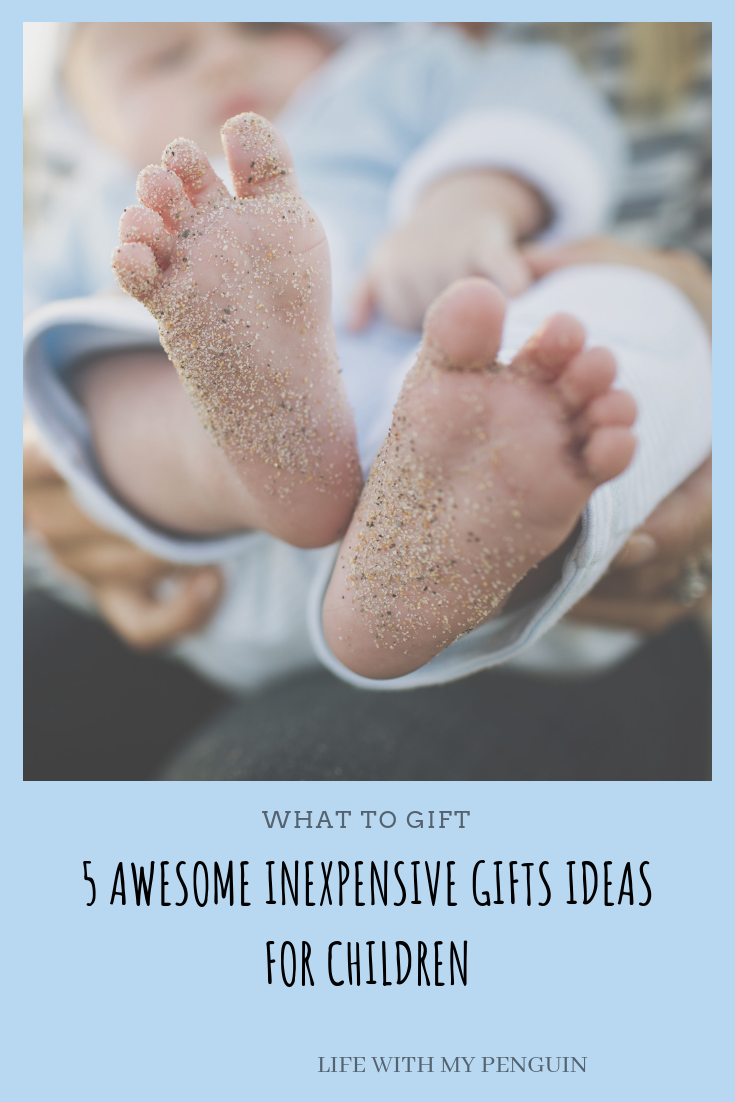 Colors and drawing pads
Every child love to color. Give them a box and then stay engaged creatively. No one can ever have too many colors boxes. Add a drawing pad for them and save parents running out of sheets. You would be the coolest person for kids for long.
Open-ended toys
One toy and unlimited ways to play, that's the beauty of open-ended toys. The market is flooded with more options on open-ended toys, like pretend play sets or building blocks. Balls come in various shape, size, texture, and types. Choose one closest to the child's age and interest, you are sorted. Soft toys also are good options. And they come around for every budget. Inexpensive ones might be small-sized but having one character doll is such a joy for children.
Book
Books are real best friends, the BFFs. There is never a right time to introduce a book, so get any age-appropriate book and help parents to raise a happy reader. In case you are thinking for preschoolers and toddlers or even infants, do read this.
Snack
A sweet box is the most convenient gift in our society. While we all are taking baby steps or leaps towards fitness, we can take kids along. Instead of buying a pack of ready-to-munch fries or sugar loaded biscuits. Go desi with a packet of makhana or groundnuts. Fruits also a perfect gifting option. They make great snack, smoothie or milkshakes and devoured by kids.
Doll or character figure
Younger ones love animal figures and dolls. Growing up they start showing love for a favorite bookish or cartoon character. Get one and watch them enjoy their time.
Till date, if you have gifted a bar of chocolate or sweet to kids, I understand it's a matter of convenience and practice. At the same time, if you choose any other option that encourages the mental, emotional and physical well-being of children. Isn't that much appreciated by child and parents in long-term?
Do you have any more ideas? Do share with me. I would love to know and add it to the list.
Happy gifting!
This article is written as a part of SuperBloggerChallenge conducted by Healthwealthbridge.com ,  Allaboutthewoman.com and powered by Instacuppa and should not be repurposed, republished or used otherwise. The content herein is owned by the blogger. SuperBloggerChallenge is not responsible for any infringement caused