"She listened to the sounds,
filling the silence of dawn -
a growl, cheer, howl...
or was it a screech, or a yawn?"
The Jungle Radio Bird Songs of India written and illustrated by Devangana Dash is a Puffin book. This children book brings out the musical playlist of birds in a jungle.
Gul, a little girl is intrigued by strange sound and jingle in her radio. Later she discovers and befriends an array of birds. On her walk, she finds friends who tweet, tap and talk! Some who howl and hoot, and others who play the flute. With a kee here and a kaw there, Gul discovers songs everywhere! Puzzled by the language of the birds and nature's rich choir, she's swept away by the sweet jungle orchestra, full of Woodpecker's drums, Hornbill's trumpet, Kingfisher's blues and the tunes of many more feathered musicians.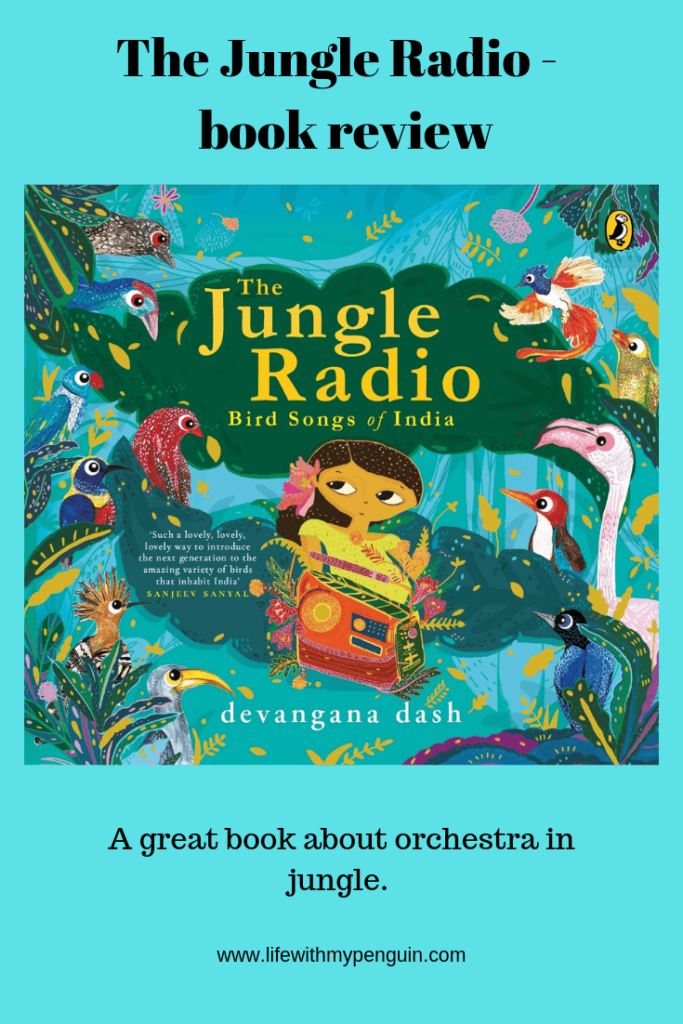 The Jungle Radio by Devangana Dash- Book Review
The book is written in verses as Gul introduces birds to readers. The author has worked on little details that add a charisma. Like summers are ideal for birdwatching. Also, a way to identify a bird is from its song. Further, each bird mentioned is found in the Indian subcontinent making it easier. At the end making it a relatable and enjoyable reading.
The artful simplistic and eye-catching illustrations are a delight to readers. They cover the entire page along with the appropriately sized text.
Next time the little reader is outdoors in a park or playground or vacationing in hills, this book would surely encourage them to learn about birds and appreciate them.
About the author
Devangana Dash is a Delhi-based designer, illustrator, and bookmaker. When she's not designing books for a living, she reads, draws a little more and collects books for her dream library. For inspiration, she relies on nature (especially birds and sea turtles), picture books by her favorite artists and authors, different genres of music and a cup of chai. She has also illustrated Ayesha and the Firefish, published by Puffin Books in 2016. Her debut picture book is a little story of birds, and what they have to say.
I would definitely recommend this lovely book for pre-schoolers aged 4 years and older to introduce poems, birds and bird watching.