Falling in love is easy, staying in love every day is hard.
The who said this was genius. (S)he covered every relationship on the planet. Be it a spouse, parent-child, friendship. Everything fits.
Coincidentally, it's Valentine's day today. Currently, the one who pays me maximum attention, follows me around, paints and dance for me is my toddler Penguin. Can't deny my husband, Mr. Fabulous at times feel jealous of him. I do enjoy parenting him, cherish moments with him, is being privileged to watch most of his firsts – the first roll over, first walks etc. But I do say, unapologetically that days are not always warm and bright. We do have dull hours if not days.
Mr. Fabulous and I have grown from the stage of feeling overwhelmed every passing second to more confident ones. With one child in lap, I can't claim revealing pandora box of parenting. I adopted mindful parenting almost a year ago and my mantras revolve about it. I am still learning ways. However, I do have a few tricks here and there that work wonders.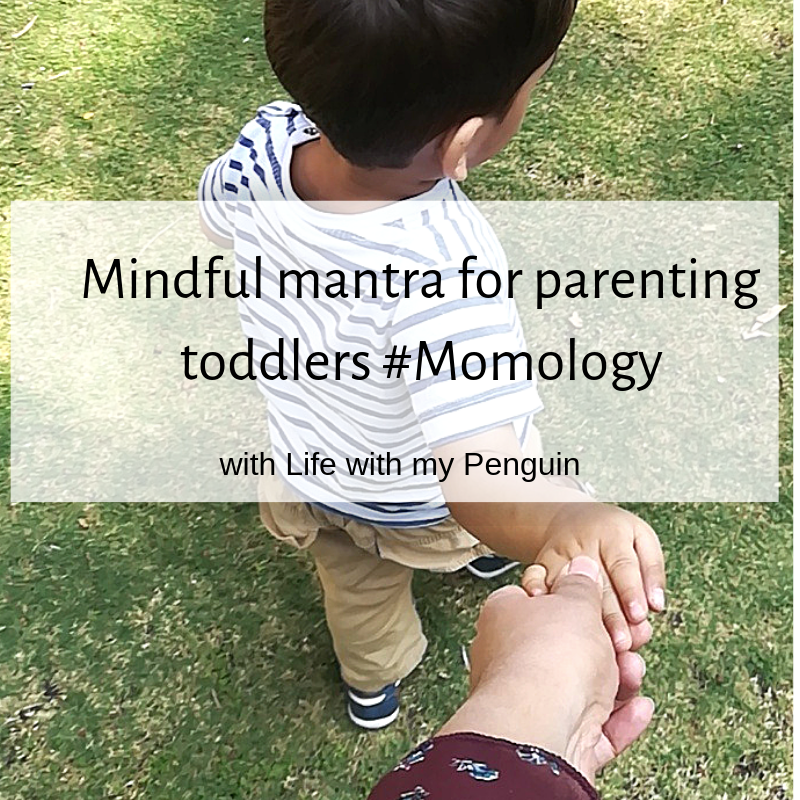 Pin it to revisit again
Attention
Earlier when I was with Penguin and scrolling Instagram. I wasn't with him then even though we were sitting together. Lesson learned – Give the child attention. Now, it is the base of the mindful parenting idea. Living moment-to-moment focusing entirely on him when with him.
The attention that we give to toddlers does have the highest returns. Toddlers are way smarter than what we give them credit to. They watch us like hawks, always, right? They imitate us.
Invest energy
Toddlers are always energetic. I have one who runs around shopping centers, climb till 6th floor thrice, run around block yet has the energy to play again. I don't have that much energy and get exhausted before we call it a day.
We spend time outdoors. Nature has its own way of teaching human about life. Blowing wind, falling leaves, flying birds all are observed by toddlers. Even activities at times help them to understand things around them. Talk, talk and talk, have conversations on how the day went. These little humans love to communicate. If it works for you, give your child a set of responsibilities. Maybe helping in laundry or washing potatoes.
Responding against reacting
How many times we say NO to crawling infants or newbie walker or running toddlers? Be patient with your explorers. Get baby proofing done and watch them crawling under chairs, tasting every clean toy before actually playing. Let them fall, retry and learn. Respond by cheering them to try again and again. Instead of rushing towards them after every fall. Like Zig Ziglar says, "You cannot tailor make the situations in life, but you can tailor make the attitudes in advance to fit that situation in life." Give them the freedom to express in words, cries or actions and respond to their needs.
Compassion
In addition to attention, open-heartedness it is important to feel empathy for child and self. Being empathetic to toddler, as a parent, we can feel a desire to meet appropriate child needs and comfort distress that the child might be feeling. Be generous to yourself. Only a parent healthy from mind and soul can be happy and raise a happy child. Self-care is much needed. Nurture yourself to nurture others. Also, as parents, we should try to identify aspects of our parenting that we feel good about and to avoid judging ourselves harshly when we do not meet our own goals.
My aim for parenting to raise a happy, curious and independent child. What are your parenting mantras? Are you are a mindful parent too?