Are you happy? Do you have a list of things that truly keep you happy? There are many who would agree happiness is entirely dependent on success. Then in that case, how would one define success? Is it something measurable in mark sheets, wealth, fame, power, physical traits or love life?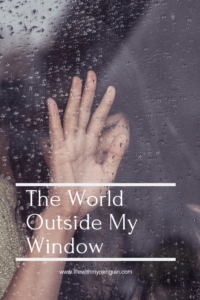 A short-term thrill is often misunderstood as happiness. A salary hike, feeling of new love, discount sale, a new outfit and even a new follower on Instagram is counted as happiness. But in reality, they give us a sense of delight and quickly forgotten.
Then what would be the happiness that we talk about and subconsciously carve for?
Studies in the field of positive psychology explain a happy person as one who experiences frequent positive emotions. These emotions are not just subjective feelings but do involve cognition, facial expression, hormonal and cardiovascular changes. All happened in a short duration of time frame. The positive emotions resemble the positive sensation of content with a positive mood.
Some of the impactful positive emotions are hope, inspiration, serenity, awe, bliss, etc.
We often restrict our perceptive view. The world around us is confined. Cemented. The short-lived moments are termed lifetime happiness. Aren't we getting it all wrong when we don't feel the satisfaction every living moment? When following the tribe is the norm. Lifestyle with LCD TV, villa with a luxury car parked in front becomes a goal. An Instagram picture with all smiles with an exotic backdrop is the talk of (Internet) town. We would crib how fake others are and try to join the herd sincerely.
Can we be really happy?
It is easy. At least so in theory. All we need is to look outside the window. Happiness is not a destination, rather a journey with efforts. When we shift our viewpoint, stand and watch outside the window of life. We would see the freshness ignored till now. A change in thought process would reinforce the positive emotions over negative ones. Humans adapt and survive. We are neuroplastic. Long story short, we can be happy but with our effort. It won't need external triggers. Rather it is an internal awakening.
How to open and broaden the window?
The window here is built up of our understanding and learnings of life so far. We see, interpret and dissect things according to them. Making the "window" of our mind a little open or wide would give us another view altogether.
Experience
We feel emotion stronger with experience. The pain, hurt, betrayal stays with us long. We are wired that way. It was a caveman survival instinct. However, today harboring similar negative emotions draw us to stress and sadness. We can't change human nature but practice would make it happier.
Only when we work on accepting a positive experience and cherish them, we can absorb the goodness. Meanwhile, we can't ignore reality. The key is not to mop over the loss.
Appreciate the experience and create a happiness booster.
Gratitude
Money, power, a relationship can be gone in a puff. But at that moment, we learn about the importance of gratitude in life.
Getting mad at someone and having a volley of words is a lot easier, than showing gratitude. Gratitude brings in introspection. It adds value to our wellbeing, emotions and mental health. It shifts our focus. A monumental one. We begin to see silver linings in every event of life. The optimism in us grows stronger. Implying direct results to our quality of life. Pushing us further in our life goals and dreams.
Constant newness
When we don't jump out of the well, we can't see the world outside. Ending up with the same knowledge and insight that was gifted with the birth suit.
The human mind is born curious. Chaining it with predefined notions restrict us. So, can we still add the newness? Of course, we do. Meet new people, explore a new place and most of all, accepting them without alterations. We all have a culture, faith, and value. When we mingle, we do have a difference but we do have bright sides too.
A new person can take you to the world of a new adventure, showing an entirely new side of the same story. With the exponential influence of social media, many speak how it rubbing us bad. But that what about all the things we learned from it. As a matter of fact, I got inducted to new concepts in my parenting journey like cloth diapering, babywearing and early learning through social media.
Even books have the power to transport us and help us grow.
Bring in the newness with travel, books, meeting new people. Appreciate and accept each as a whole. Step out of comfort zone often.
We choose our joys and sorrows long before we experience them.

Khalil Gibran
I never knew there is a world outside until I stepped near the window and sided curtain. Do you feel the same?
---
I received this tag from Jyoti Babel at www.jyotibabel.com. It's my pleasure to pass on this tag to Suha Vijay at https://shravmusings.com. There are 47 of us on this Blog Hop and it will be spread over 3 days – 2, 3, 4 August. Do follow the #WordsMatter Blog Hop and prepare to be surprised!